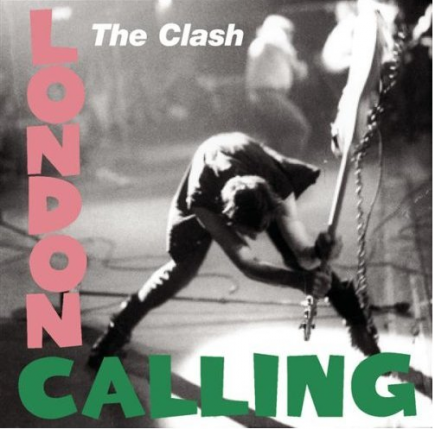 I'd been in a Rock Band drought during the job search, but that's changed this week: I got in a bit of pro keys practice over the weekend, I had a very pleasant Monday evening playing Rock Band with some soon-to-be former coworkers, and this week's VGHVI game was a playthrough of The Clash's album London Calling.
And wow, what an album, and what a way to experience it. The VGHVI gaming sessions have been going on for over two years now, and Jonathan, Roger, and I have been there for almost every one. This is our eleventh time playing Rock Band together (we go by the band name Μῆνιν Ἄειδε), I really enjoy playing with the two of them, and it's a very good way to experience albums in particular.
Somewhat reluctantly, I played the drums this time, but it turned out to be a great choice. I could go through the whole album on Hard, most of the time it was challenging but not stressful, and there were definitely moments when I was proud of myself. Really, I should embrace the notion of playing drums on VGHVI Rock Band nights: I wish I were better at drums, and it's a low-pressure way to experiment (especially because other people are there to provide extra star power and to save me if necessary).
Which isn't to say that I'm not looking forward to playing the album on other instruments! Liesl and I will probably go through it this weekend, which will give me a chance to try it on guitar, and I imagine I'll find time to do it on bass eventually, too. Singing, who knows; and the few "keyboard" parts that I tried the other day turned out to be not very interesting horn parts.
Comments Off on London Calling